...тоже - двое...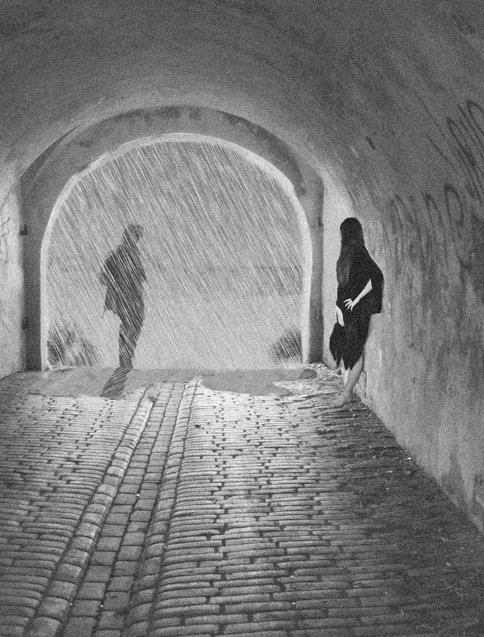 Постоянная боль меняет приоритеты человека.



Приятно осознавать, что зависимость взаимна.



Я тебя – очень, ты меня – вроде.



А я всегда буду выбирать тех, из-за которых хочется повеситься…



Смс от бывшей: "Сегодня напьюсь. Трубку не бери!"



  А я 14 февраля сяду дома одна с бутылкой виски и выпью за тех, кто счастлив.



Иногда не надо ждать. Даже если и есть кого. Просто не надо. Ждать всегда больнее, чем просто разочароваться и забыть.



В конце концов каждый останется с тем, кого хочет обнять, а не трахнуть.



У тебя есть ровно две минуты, чтобы объяснить мне, зачем я тебе звоню.



Girl: hey

Boy: where are you from?

Girl: Russia, and you?

Boy: Germany. You look so pretty, do you wanna fuck me?

Girl: we fucked you at 1945.



I live in Russia. I wear the fufaika, valenoks and the shapka-ushanka with the red star. I drink vodka right from the samovar, and my riding bear plays on the balalaika.



 У меня был миллион способов

показать тебе себя какой угодно.

и вот сейчас,

когда ты далеко

и не перед кем устраивать весь этот чертов цирк,

моя фантазия исчерпана,

у меня не остается ничего

кроме честного

"я скучаю" ©



Есть 3 вещи, на которые страшно смотреть с утра после пьянки: лицо, кошелек и список исходящих на телефоне…



Знаешь,что самое смешное в наших отношениях?.. - Что?.. - Их просто нет.



Смотри, какой мальчик!! Я пошла знакомиться! - Сядь, пьяная идиотка, это твой бывший...



Рано или поздно и ты женишься... Или человек хороший попадется, или презерватив плохой.



Я хочу одного: другого...



Было уже не смешно, но клоун продолжал вскрывать себе вены.(



После фразы: "все кончено", понимаешь, что веселье то-о-олько начинается.



Только он может заставлять так улыбаться.



Всё хорошо будет. У нас. Пусть даже не вместе.
(из чужого дневника - с подписью в нём же  -
"не моё..но нравится)"...
...тоже...)